University Hospitals. Engaging participants through an interactive Healthy Fan Challenge.
The UH Healthy Fan program is a healthy fan sweepstakes that incentivizes Cleveland sports fans to participate in a fitness challenge. In the program's fourth year, the COVID-19 pandemic presented a unique opportunity to leverage partners (Cleveland Browns, Cleveland Monsters, and the Cleveland Ballet) and align to current realities.
I collaborated with my team at Brokaw, contributing to the design and production of the refreshed program. My work included creating a new logo, redesigning existing microsite hub pages, email marketing, and social promotion. We updated UH Healthy Fan to evolve the program beyond a Cleveland Browns and University Hospitals partnership, supporting more fan bases while increasing awareness and understanding of the UH brand.
My Roles
Logo design
Web design
Email design and production
Digital banner ad/social design
Team
Copywriter: Aaron McBride
Programmer/Designer: Ted Boyer
Digital Director: Mike Krueger
Associate Creative Director: Mark McKenzie
Creative Director: Steve McKeown
Social Media Strategist: Jane Frires
Digital Strategist: Megan Shaw
Senior Media Strategist: Megan Pinson
Director of Strategic Planning: Tim Laubacher
Account Director: Leah Dwyer
---
Work completed in 2020 for Brokaw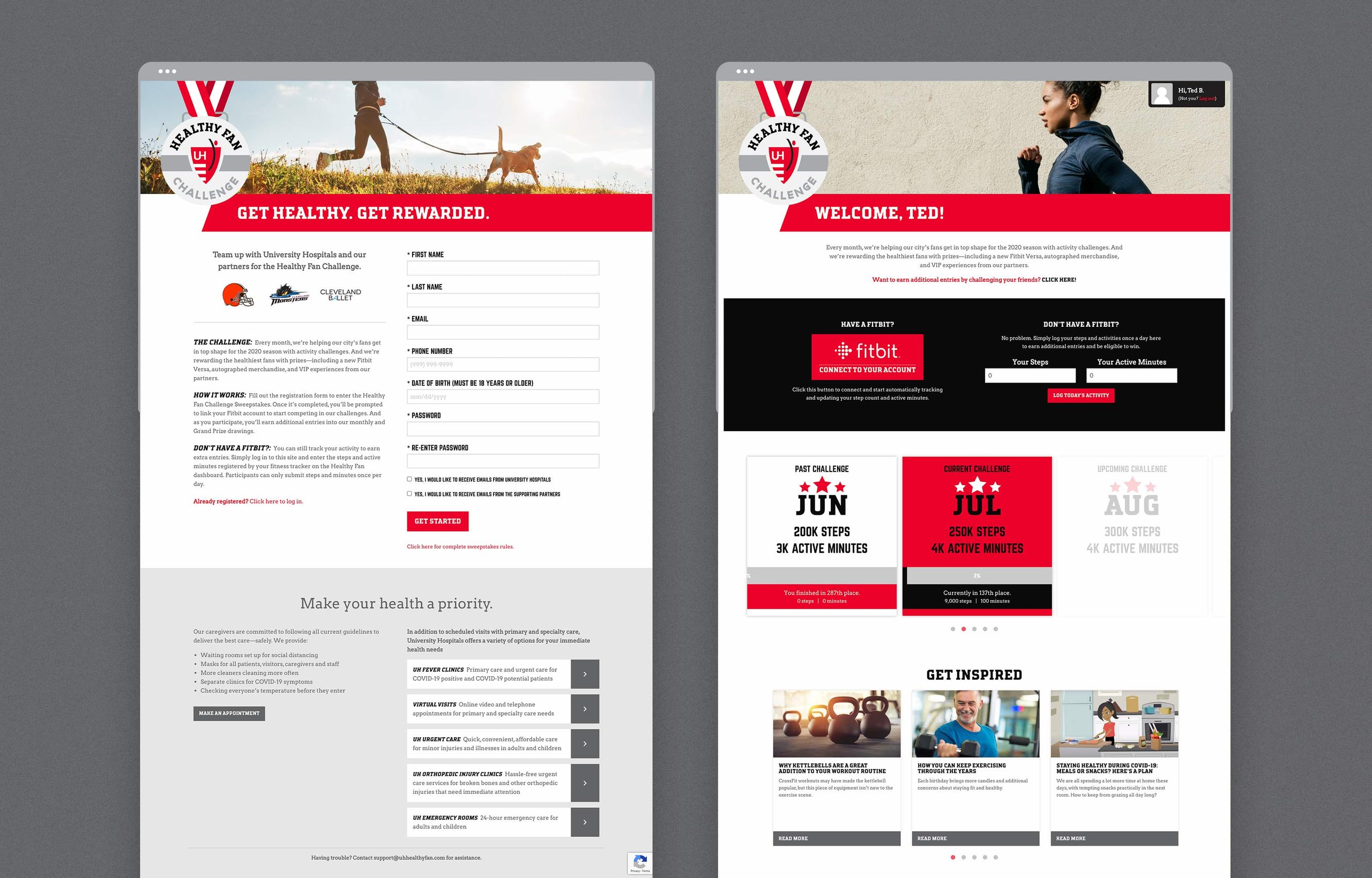 Healthy Fan microsite. I redesigned the Healthy Fan microsite pages to use UH brand elements more prominently and feature our partner sports organizations. Users can register to participate, log in, and sync their Fitbit account to track steps and minutes automatically.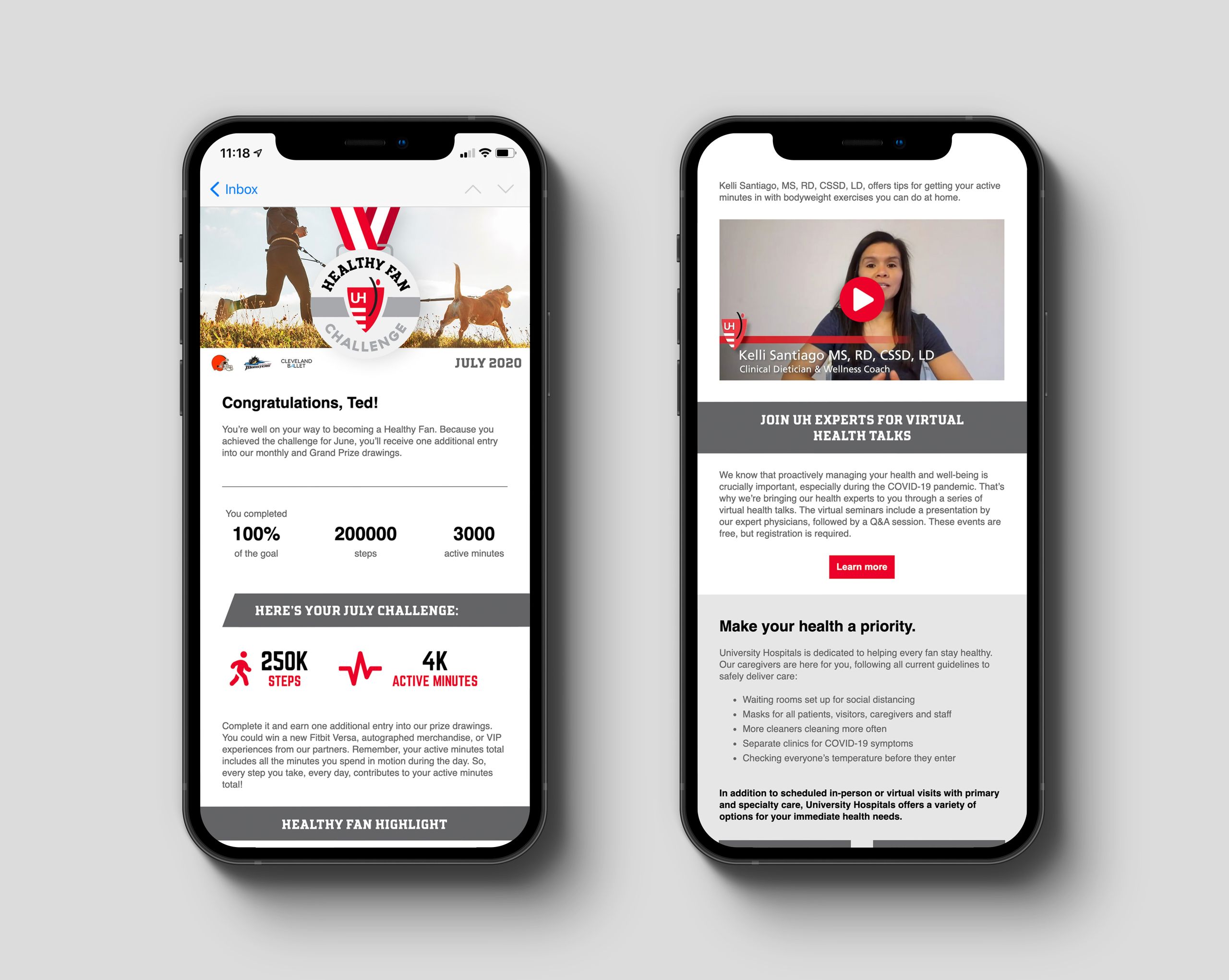 Email marketing. I created new email designs and coded responsive HTML templates for the campaign. Registered Healthy Fan users receive a monthly email with a personalized summary of their performance, an announcement of the new month's challenge, health/fitness activities, and content that highlights how to access UH services easily.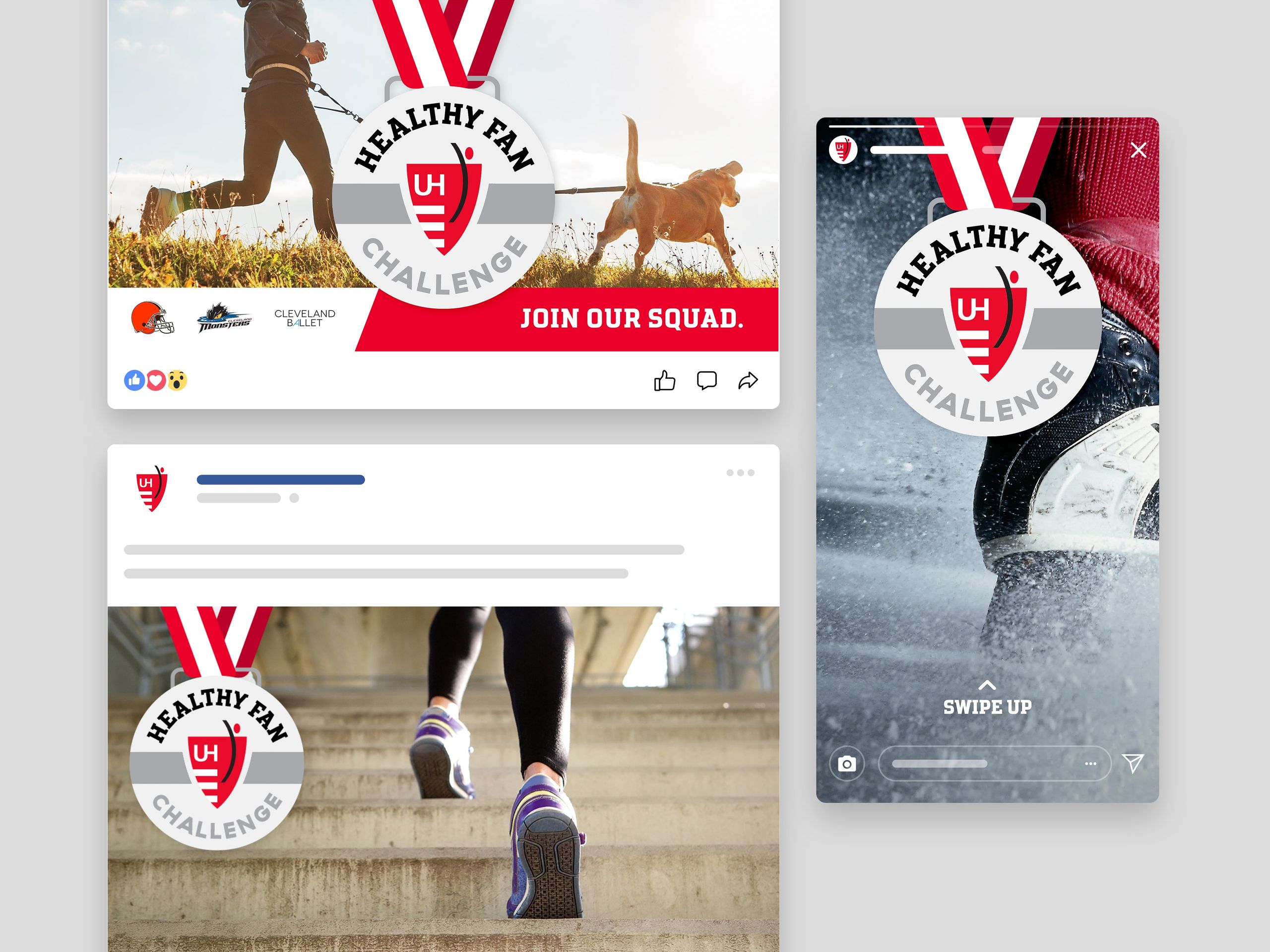 Paid media. Working alongside my team, I designed social media posts and banner ads for the program. I also identified on-brand photography to match each social post's content.