NaviGate Prepared. Extending the brand's role as a guide in the complex school safety space.
NaviGate Prepared is a virtual safety preparedness tool uniquely designed for K-12 schools. With a holistic suite of emergency preparedness solutions, NaviGate Prepared helps schools develop and execute effective safety programs that prepare staff and students.
Brokaw was tasked with optimizing the website, adjusting design and functionality to better align with its business objectives and how users engage with the site.
My Roles
Web design
Brand development
Art direction
Team
Copywriter: Annie Ertle
Programmer/Designer: Ted Boyer
Digital Director: Mike Krueger
Illustrator: Sarah Wagner
Account Director: Leah Dwyer
Associate Director of Brand Strategy: Jessica Thompson
---
Work completed in 2019 for Brokaw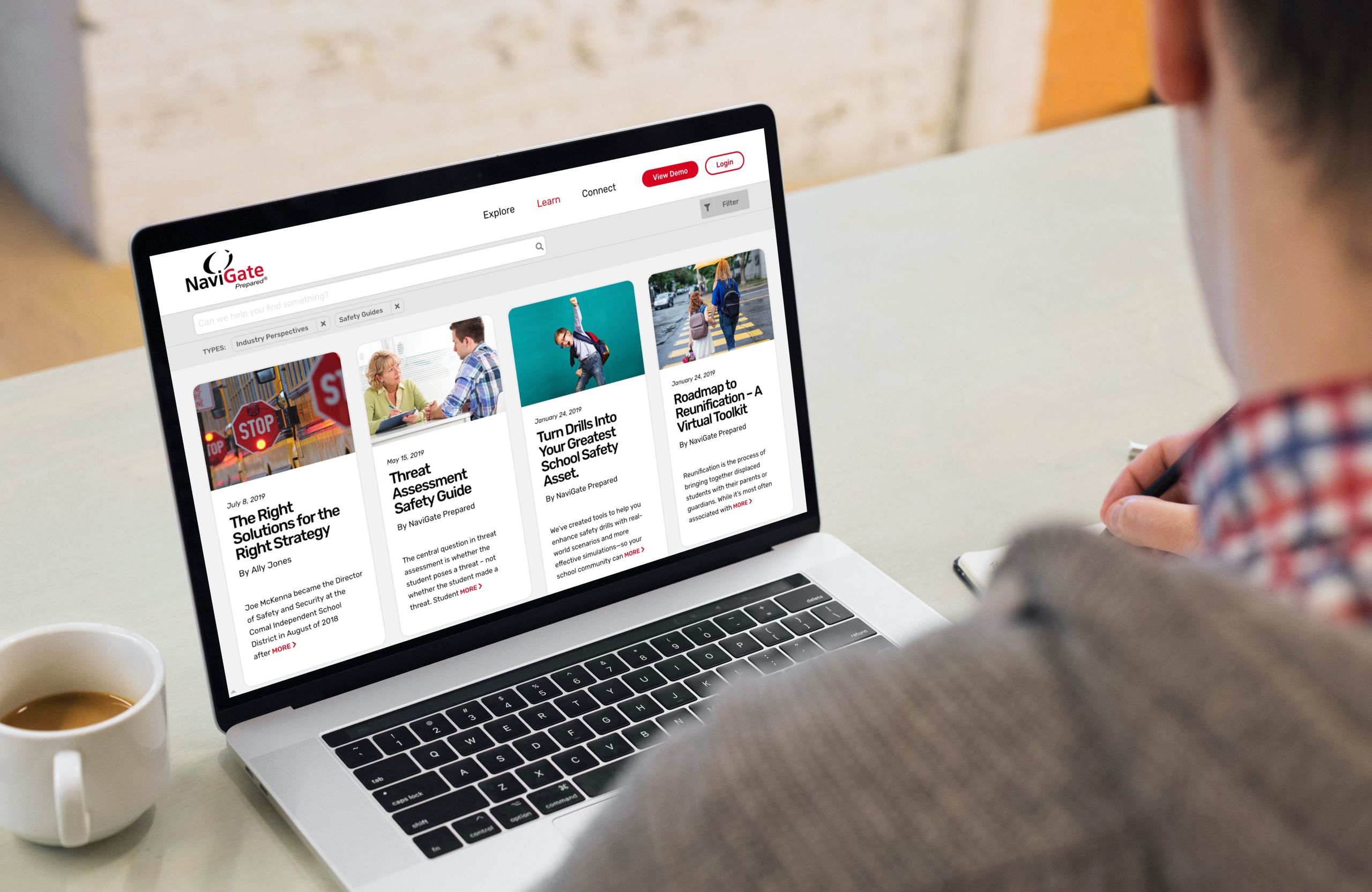 Creative development. I took the lead on template design, content migration, and art direction for this website redesign.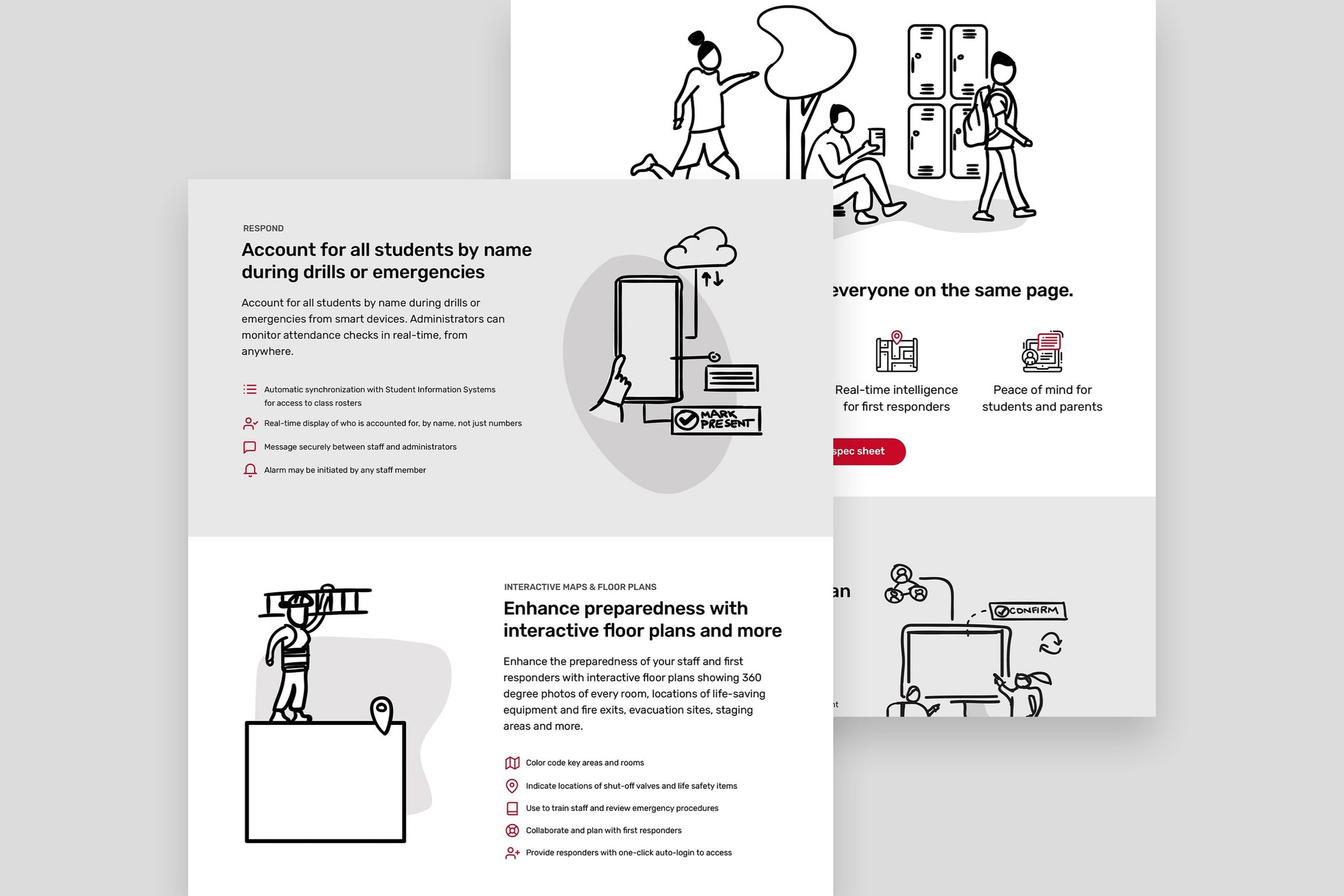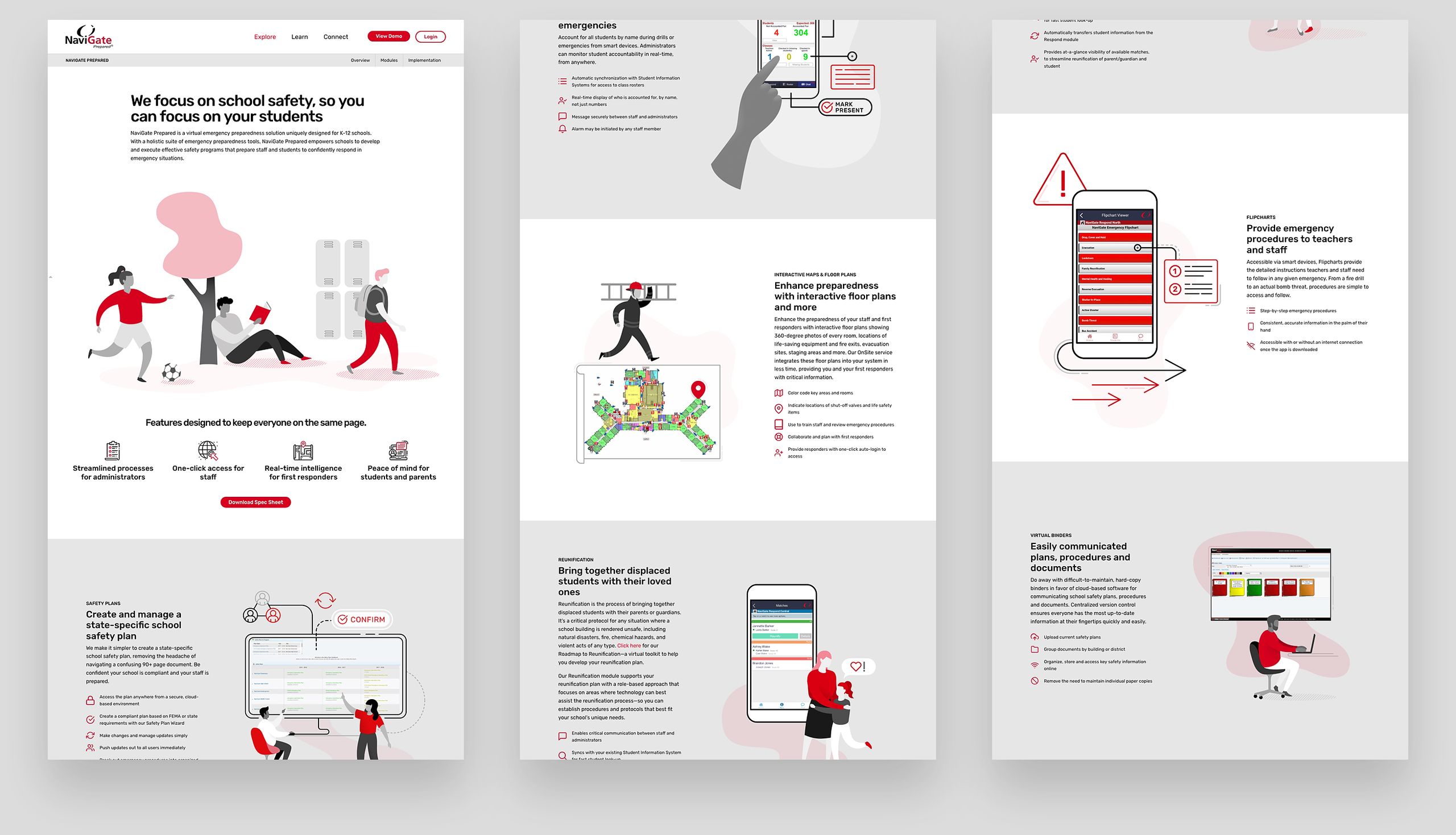 Illustration-focused. Collaborating with my partner, we concepted and designed illustrations for the website to add visual appeal.
New product launch. I worked with our brand strategy team to develop a logo/brand hierarchy and design website content for their Threat Assessment product.