PISTn. Upgrading a digital marketing firm's web presence.
PISTn is a boutique digital marketing company that provides website management, CRM, SEO, business listings, and other integrated solutions to a variety of small businesses. Along with my team, I helped implement a website redesign for their brand, using an eye-catching visual design that makes it easy for customers to understand PISTn's product and personality.
I helped extend the initial concept to launch the site, by providing wireframes, page templates, front-end development for modules, content design, and illustrations.
The end result is a website that elevates the PISTn brand, showing their simple process, appreciation for building customer relationships, and services for various industries.
My Roles
Front­-end development
UX design
Content design
Illustration
Team
Copywriter: Aaron McBride
Programmer/Designer: Ted Boyer
Digital Director: Mike Krueger
Senior Account Executive: Zorina Kennedy
---
Work completed in 2018–2019 for Brokaw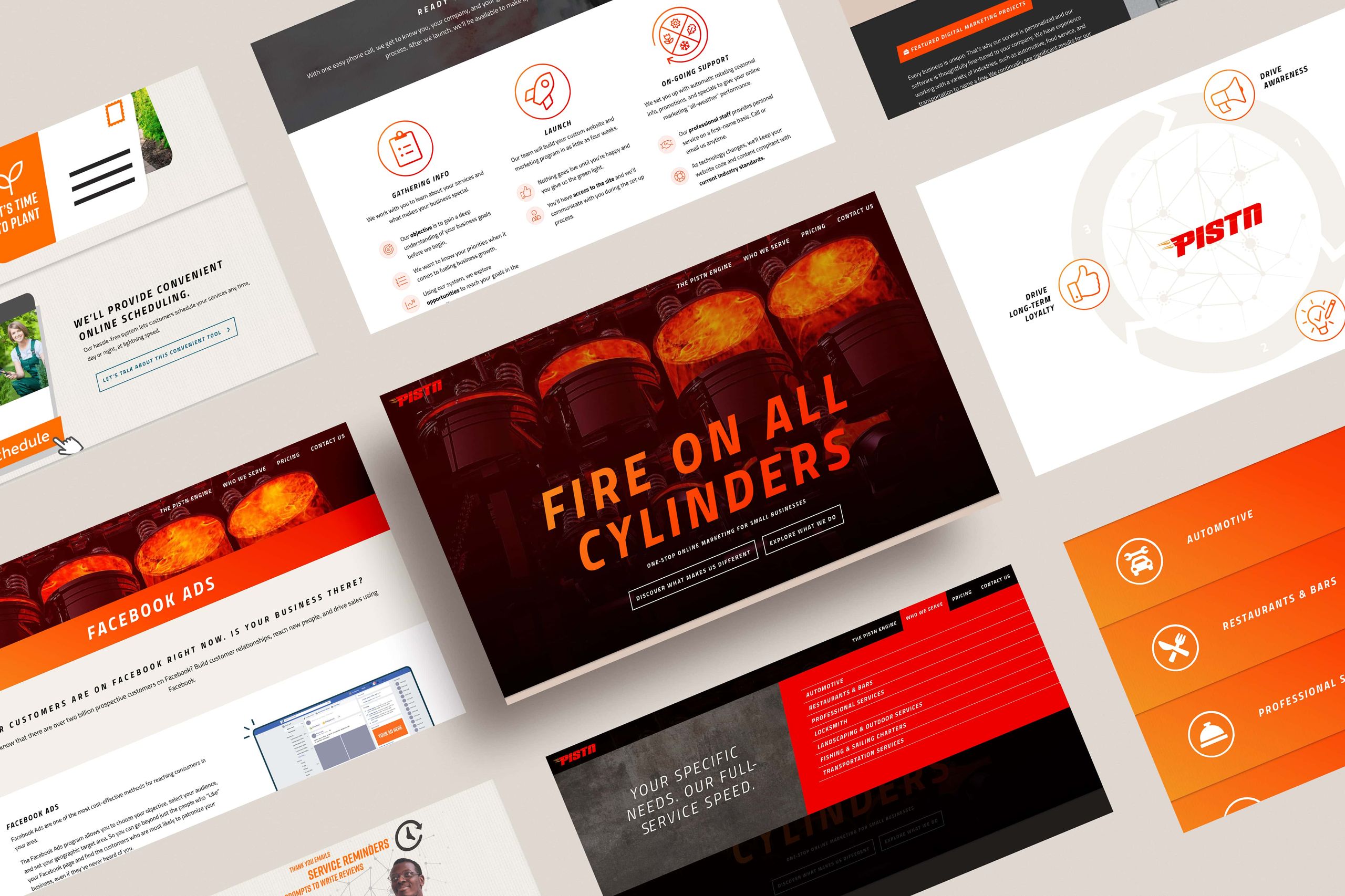 Eye-catching design. Various pages from the finished site.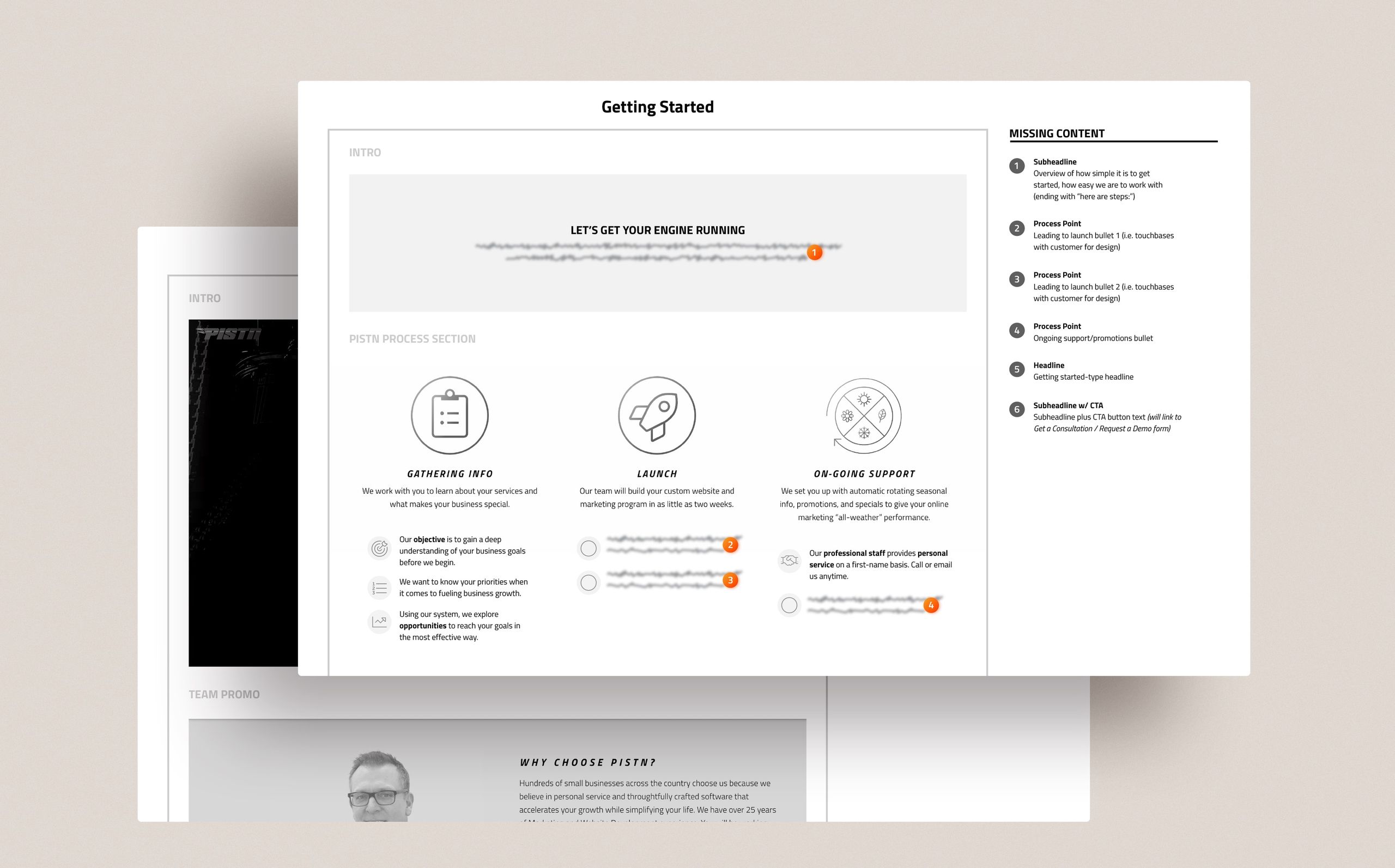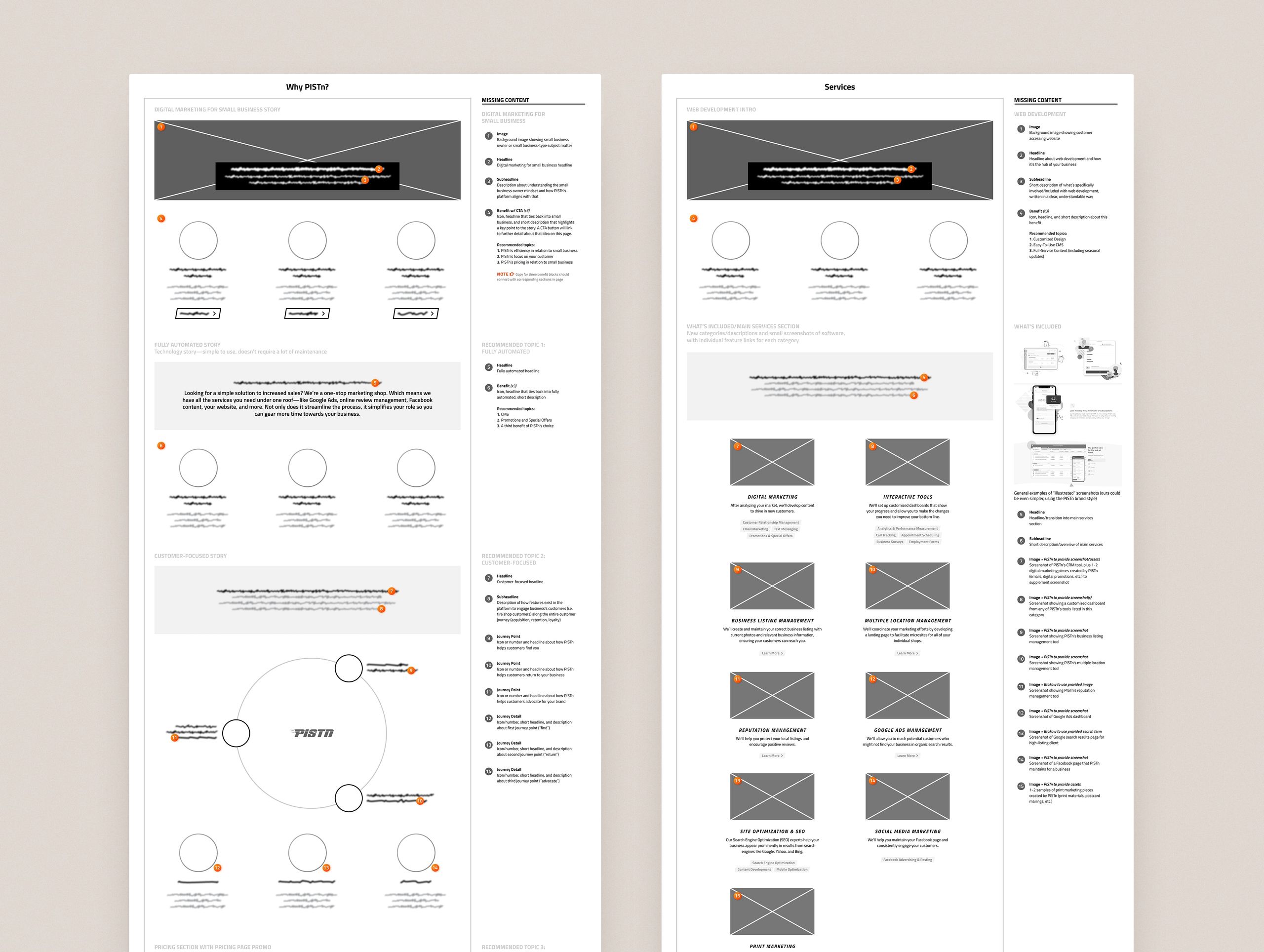 Annotated wireframes. To help everyone get on track, I created wireframes with notes to communicate design decisions and content needs. These annotated wireframes also helped our teams understand how the new site would align with their business objectives.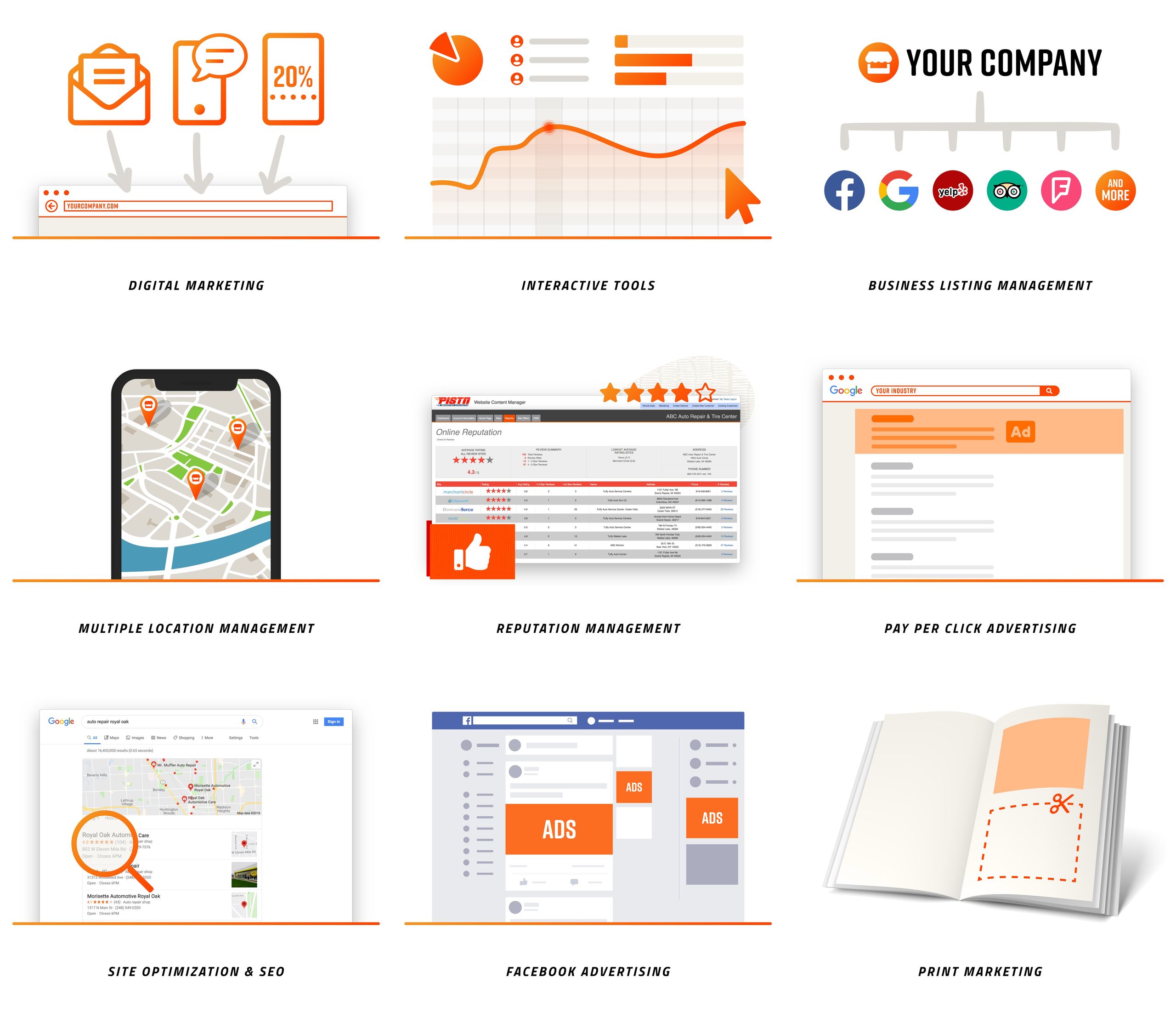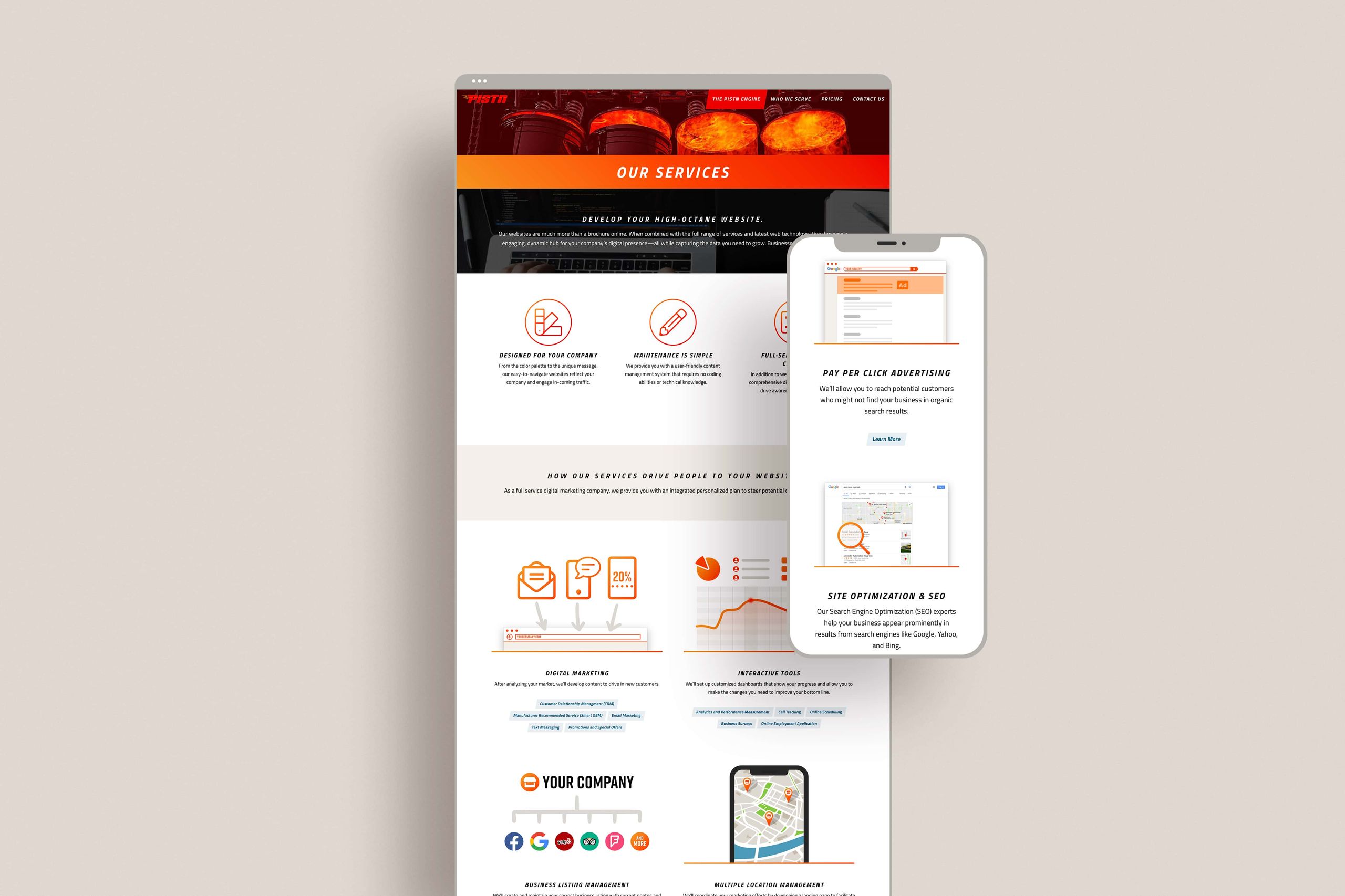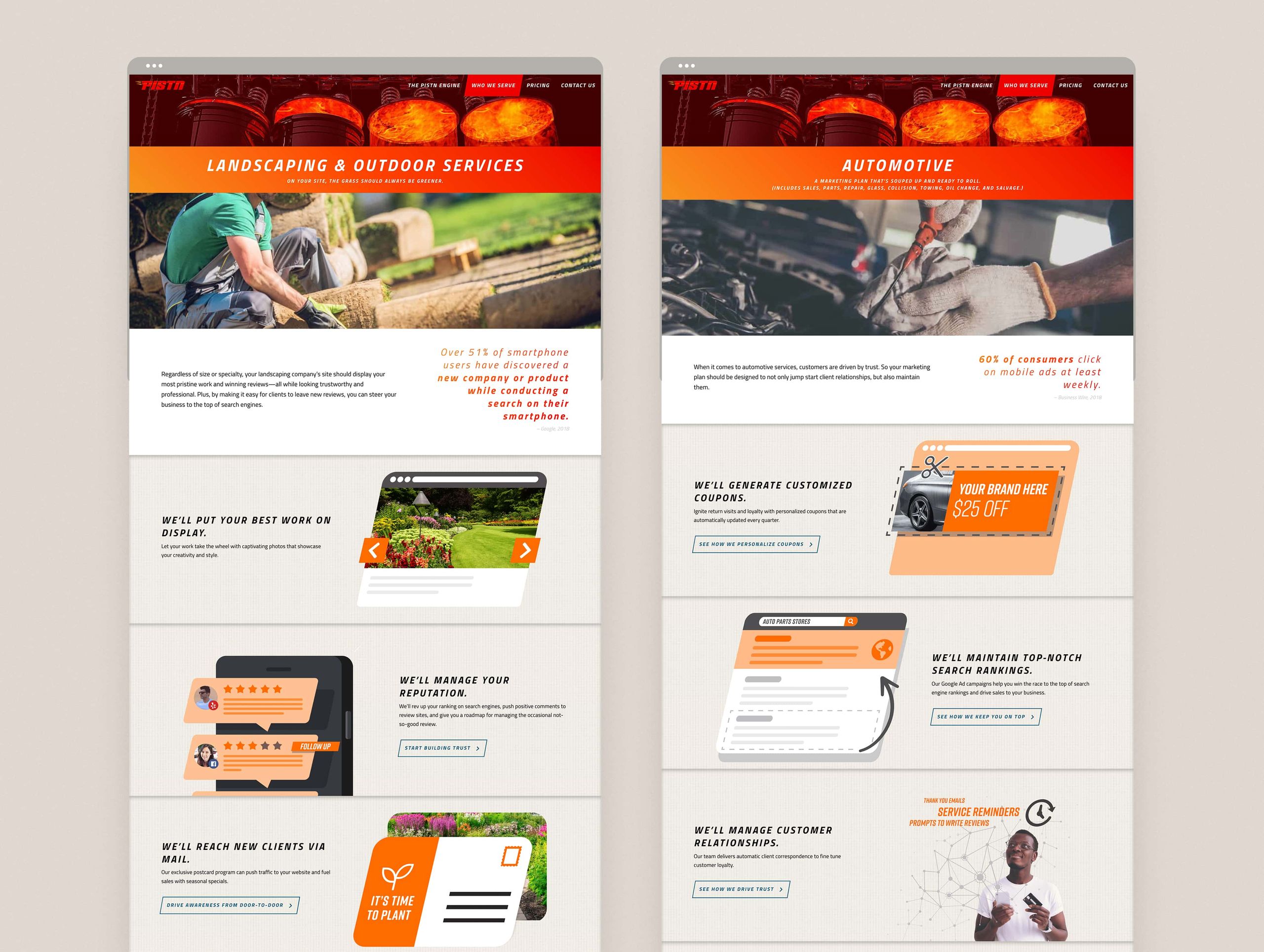 Clarity through illustration. To make the website intuitive for small business owners who may not be technically savvy, I designed illustrations that quickly and clearly convey marketing concepts and services.