Chemtron. Distilling complex technical concepts for an environmental services facility.
Chemtron is an environmental services and waste facility serving industries including manufacturing, distribution, and retail. Chemtron's new brand experience uses clean visuals and simple equations to clearly state how their processes solve their clients' waste problems.
My Roles
Front­-end development
Content design
Illustration
Team
Copywriter: Aaron McBride
Programmer/Designer: Ted Boyer
Digital Director: Mike Krueger
Senior Account Executive: Zorina Kennedy
Account Director: Jayme Kostelnik
Director of Brand Strategy: Tim Laubacher
Copy Editor/Proofreader: Holly Kirby
---
Work completed in 2018–2019 for Brokaw
I created a system of brand illustrations using playful concepts to convey their customers' goals—brand protection, protecting the environment, reducing costs, and minimizing waste.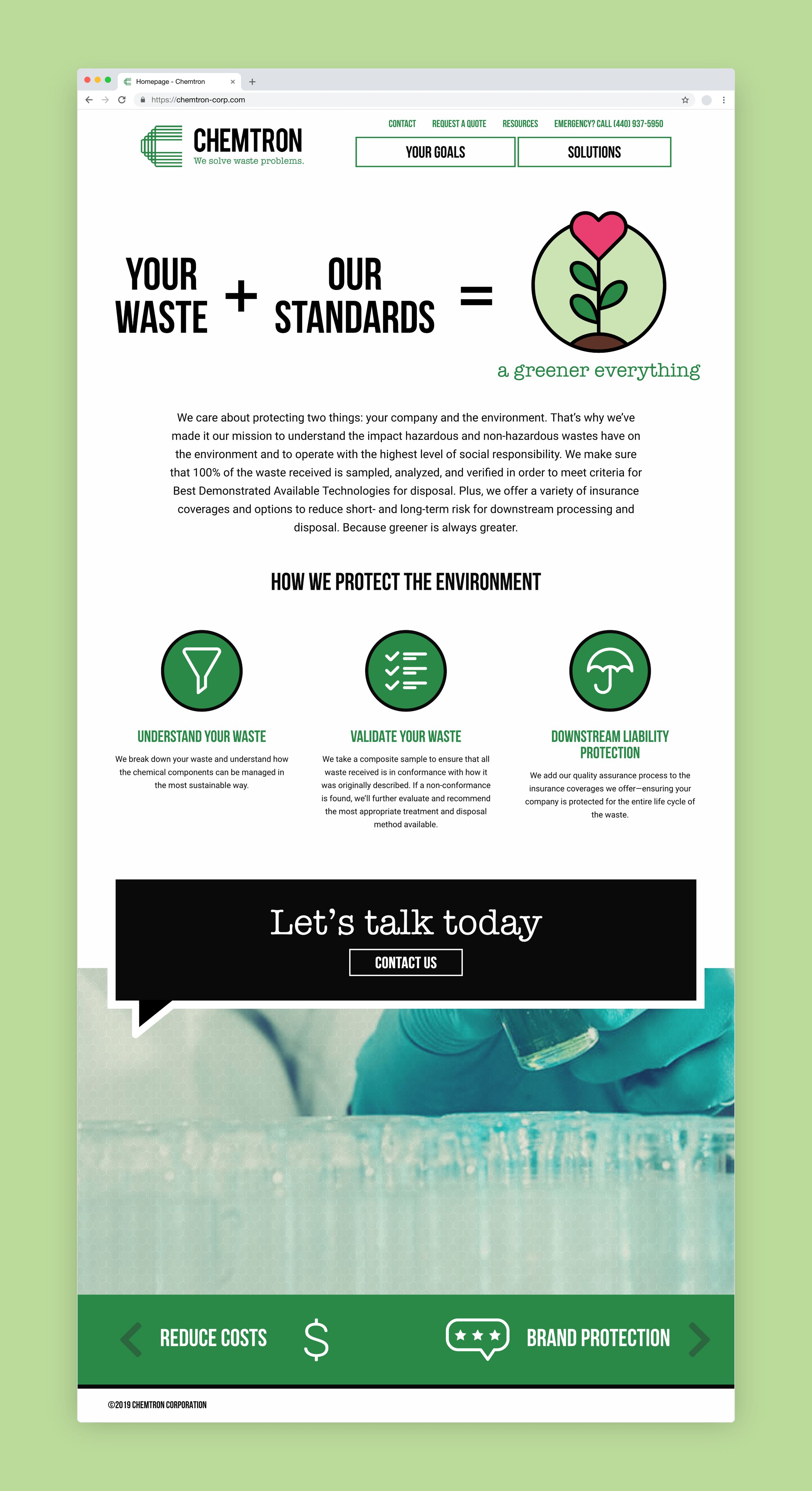 Collaborating with my partner, my role also included front-end development and content design for the website redesign.