Ted & Alex. Creating and evolving a website and stationery for our wedding amid the pandemic.
My Roles
Web design
Front-end development
Print design & production
Team
---
Work completed in 2020–2021 for Ted & Alex's Wedding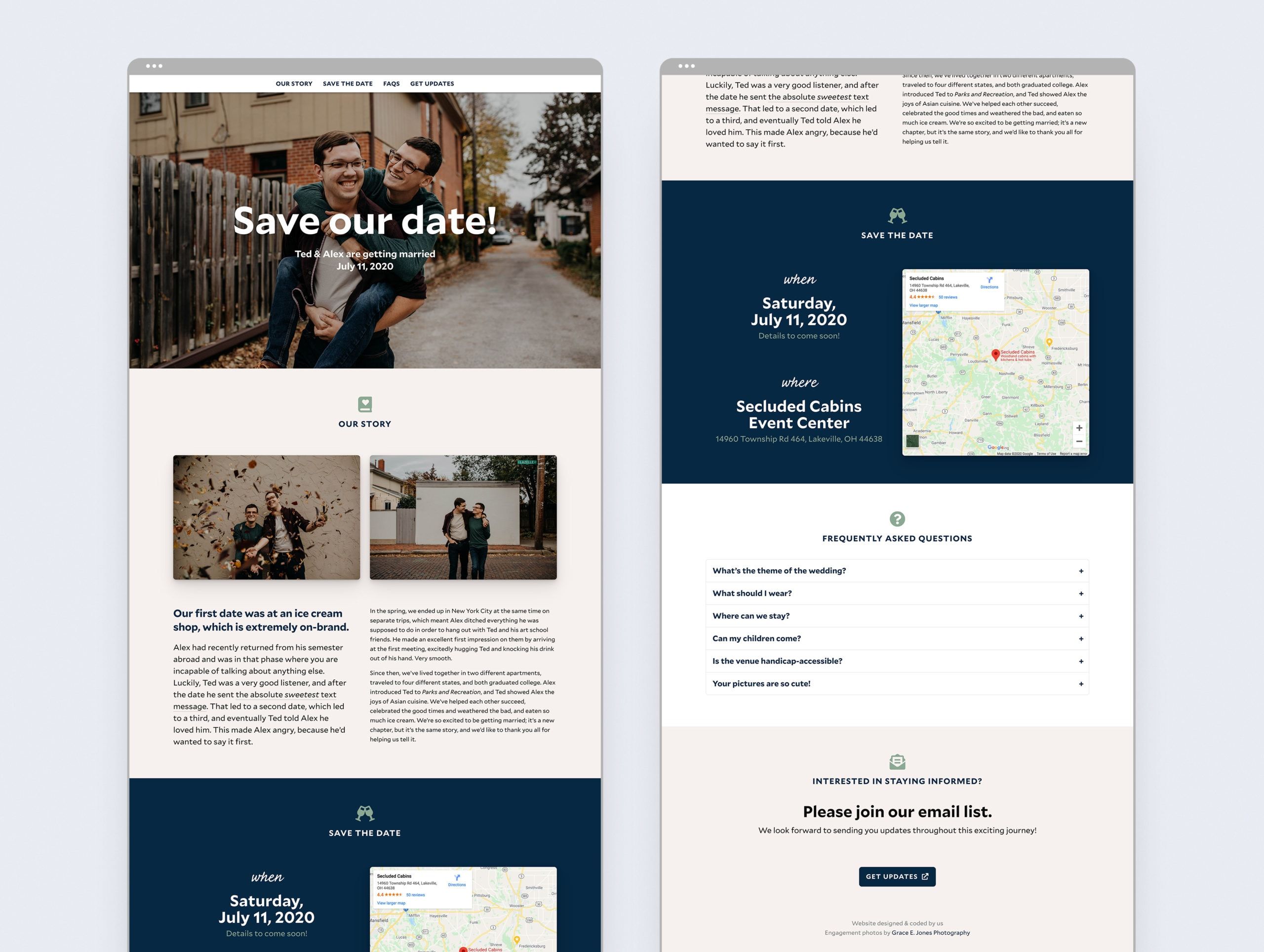 We created a save the date website for our guests that tells the story of our relationship, offers helpful information, and allows visitors to sign up for updates. I designed and coded the website, and Alex contributed by writing our story and helping with ideas, concepts, and editing.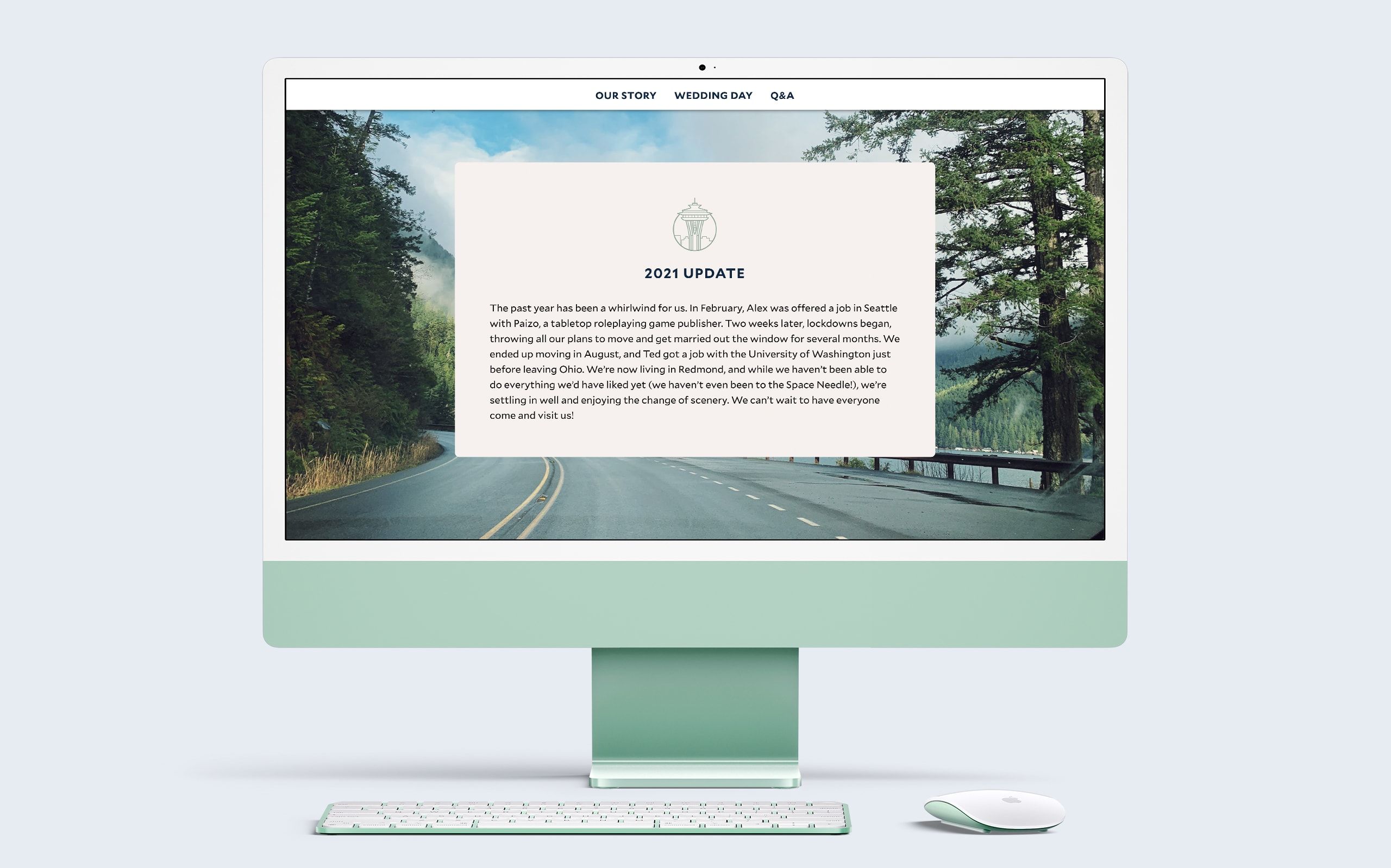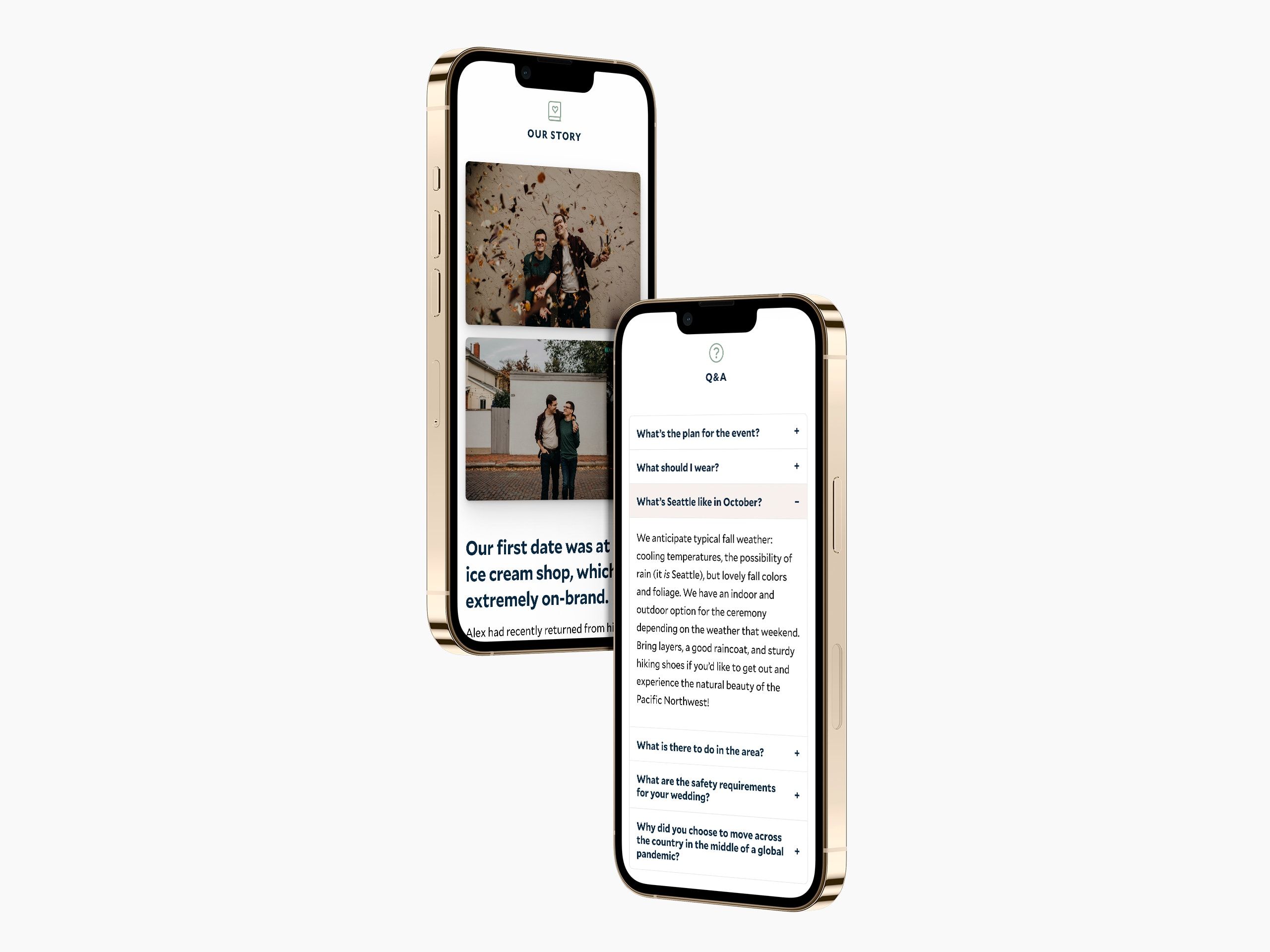 In early 2020, Alex and I decided to cancel our original wedding plans for July due to the pandemic. While it was a tough call, we didn't want to force our guests to make a difficult and potentially dangerous choice. After postponing our wedding to later in 2021, we adapted the website to include recent life updates, new venue information, guidance on safety, and a paperless RSVP.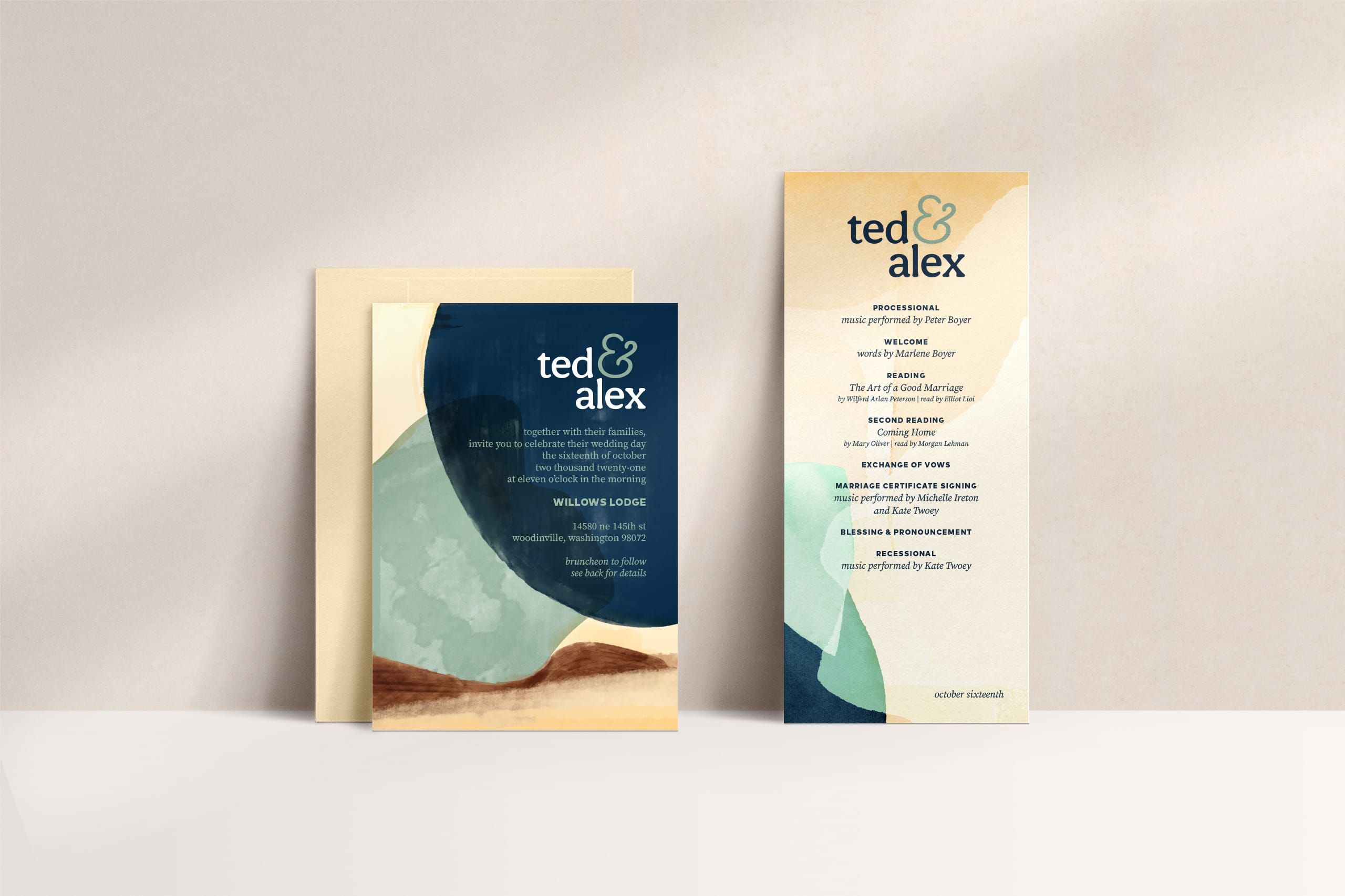 I also created custom invitations and programs using the colors we established for our wedding. It was so fun breaking out my Wacom tablet after a long hiatus from illustrating!

Working on such a personal and intimate creative project has shown me that design can absolutely be meaningful. The positive notes we've received from friends and family exemplify that meaning.